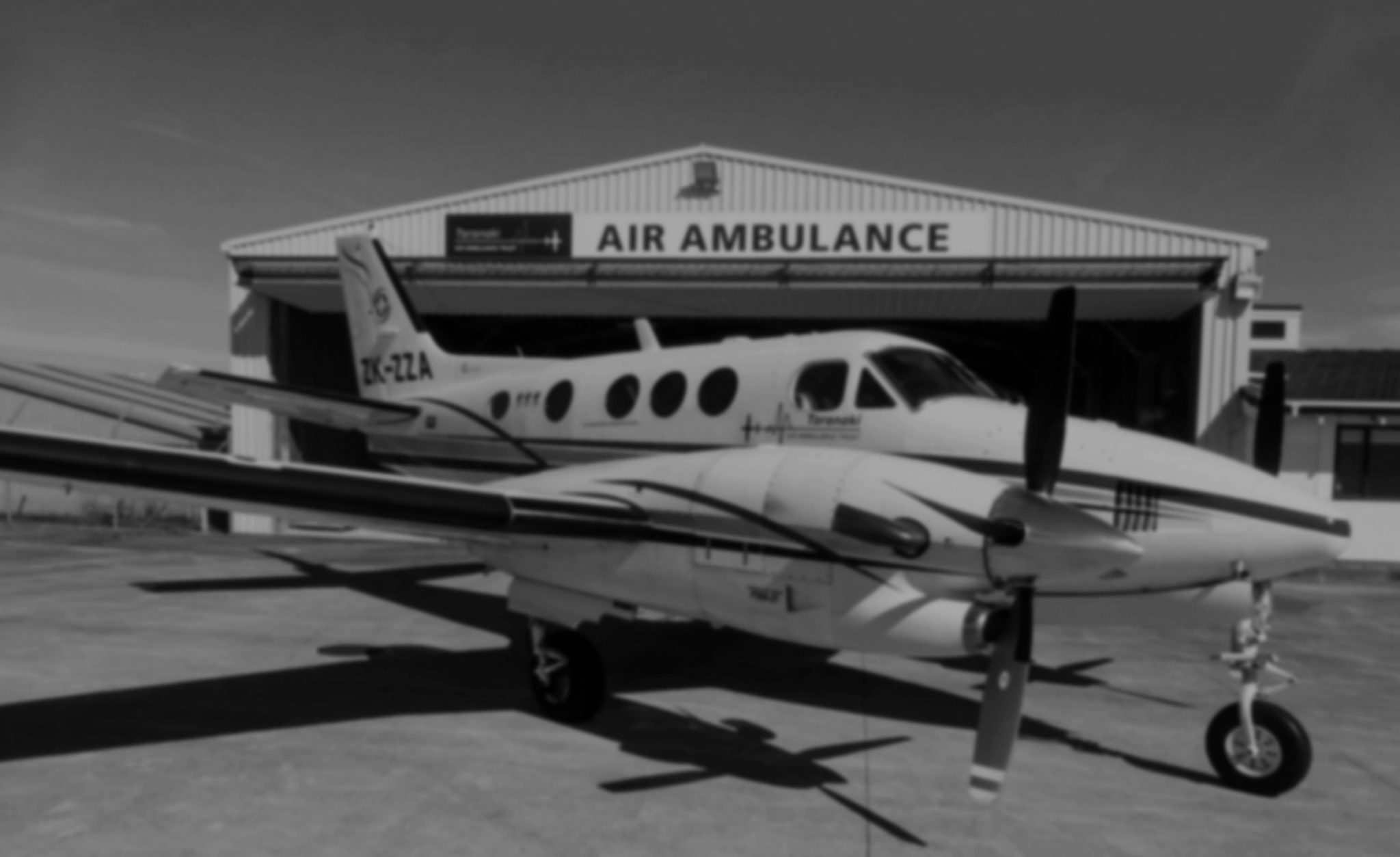 Trust
The Taranaki Air Ambulance Trust (TAAT) was formed in 2006 to manage the fixed-wing air ambulance service for Taranaki residents. The Trust operates a Beechcraft King Air C90A (ZK-ZZA) but also has access to other aircraft to ensure continuity of this essential service to the Taranaki Community. TAAT is a Charitable Trust registered with the Charities Commission (CC34440), meaning all donations, which are greatly appreciated, are fully tax deductible. You can find out more about our trust on the Charities website.
The trust is committed to providing the best Air Ambulance service it can for the people of Taranaki. Based at the New Plymouth Airport, the team works closely with the team at Taranaki District Health Board to provide a quality service for people who are in need of special care.
---
Every week, the Taranaki Air Ambulance makes an average of eight flights carrying patients for life-changing or life-saving medical care not available in Taranaki. The Taranaki Air Ambulance Trust manages this essential service on behalf of the people of Taranaki.
In the last 12 months, the Taranaki Air Ambulance transported an average of 500 patients for urgent medical care that is simply not available in our region. The support of Taranaki people and businesses keeps this vital asset ready to take-off for life-changing and lifesaving flights for the people of our community.
Close collaboration between the Taranaki District Health Board, St John, flight nurses, pilots and staff keep the service in constant readiness to transport patients.
History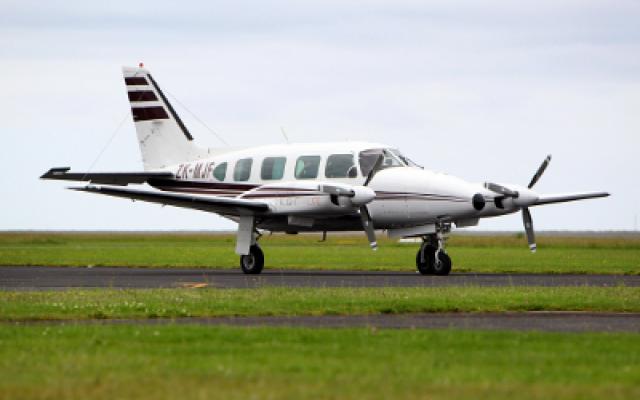 The early origins of the Air Ambulance Service operating in Taranaki coincided with the growth of the local aerial topdressing industry. The development of numerous farm strips offered potential landing grounds in addition to the three main airfields for Tiger Moths, Piper Clubs and eventually, Cessnas in Hawera, Stratford and New Plymouth, Using these strips for ambulance flights significantly reduced the time between injury and treatment for people living in rural Taranaki.
In 2006 The Taranaki Air Ambulance Trust was formed to provide a dedicated Air Ambulance service for the people of Taranaki. The Trust purchased a Piper Navajo Aircraft ZK-MJF in August 2011 and obtained its own Air Operating Certificate in October 2012.
In 2014, the trust built a hangar alongside its offices on Puketapu Crescent at the New Plymouth Airport. In 2015, a replacement aircraft, the Cessna 421 pressurised aircraft, was bought. It enabled a better level of care for patients being transferred, as well as more comfort for the nurses and pilots.
In 2015 the trust reviewed its operation and restructured to contract a separate operator to hold the Air Operating Certificate and manage the aircraft, overseeing all provisions of the service, including employment of pilots and compliance with CAA requirements.
Previously Used Aircraft's
Below are the aircraft used in the provision of this service:
1958
Cessna 172 ZK-BVP
1962
Cessna 172 ZK-CCE
1963
Cessna 172 ZK-CDL
1968
Cessna 177 ZK-CTC
1972
Cessna 177 ZK-DFV
1975
Cherokee Six ZK-DIN
1979
Cessna 207 ZK-NPA
1991
Piper Seneca2 ZK-NPG
1993
Cessna Crusader 303 ZK-EXA
1996
Piper Navajo ZK-ECQ
2012
Piper Navajo ZK-MJF
2015
Cessna 421C ZK-TAM